Dear Friends, Sponsors, Advisers and well wishers, we would like to greet you and wish you all a fruitful year. As you all know years back the project Orutindo tried to put up a house intended to host homeless kids. This house is not only meant to host but also to have a playground for kids, to act as well as a place to train kids in different fields like computer, then have a small library and a playing room. However due to luck of finances we had put provisional roofing with grass which in the end was not long lasting and the rain came to rain inside the house, destroy even some walls. After two years being in bad state, at the beginning of 2017 we decided to repair the house and put a new roof of iron-sheets which was not cheap at all but was the best solution to save the building. Now what is remaining is the floors and the plastering and painting. so we call upon everyone who is willing to contribute to this cause please you are welcome. Our bank account is on the website or just contact us through: orutindoproject@gmail.com
New Kids
As some of you might also be informed, at the end of 2016 we took up more kids to our orutindo group kids. For now we are supporting them on a day-schooling basis and this year 2017 with the help of two ladies from czech republic we took up a small girl on  with a full support in a bording school. the girl is called Leticia, 6 years old and she lost her both parents to Aids and she is grateful to have us as her Pillars. She also has a sister who is on our half support program but when funds appear, we would then love to take up her sister as well on a full support program. We will be grateful if everyone, anyone would help us with the little they can so that we see more kids in school. Education is the only tool we could use to deliberate the world.
New Program
Some years back we thought on making it possible for our kids in the rural areas to access computers as we all know that it is nowadays hard to compete in the this world without computer knowledge and we were still wondering to manage and where to get the computers from. Theater Academy in Munich- Germany has donated us some desktops, a friend from Germany has donated to Orutindo project one Laptop, through one of our volunteers who volunteered on our program in Uganda in one the rural schools we cooperate and send some of our Orutindo kids also managed to get us one sponsor for one laptop and on printer all almost new and we managed to fly to Uganda this year with 4 computers and soon the computer programm will be available for the kids. we still request all those having Laptops that they no longer need but still function, please donate them to us so that we can have a work for them with unprivileged kids. We prefer Laptops because they are easy to transport.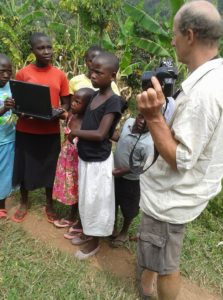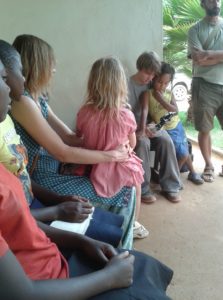 We have now in total 30 kids in our support and we would like to help much more.
Lastly i would like those who have supported us in all ways possible, thanks so much, may God bless you all. Let us not get tired of giving.