Our Orutindo  Project Volunteer's Experience, 2015
Nice to Meet You Uganda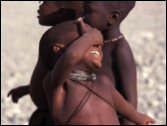 I placed this picture on my dream board many years after I had made the decision to one day visit Africa, and only a few years before I finally did.
Meeting Joseline and Tomas in December of 2014 completely changed my view of what it meant to travel to Africa, Uganda. With their enthusiasm and love for Uganda and its people, they helped me to realize that my childhood dream would actually come true, and that it would not be as scary as I once thought it would be.
When you travel throughout the country you´ll understand why Winston Churchill called this place "Pearl of Africa".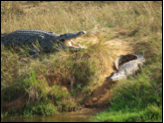 It's an indescribable feeling walking  among rhinos and standing face to face with giraffes, or going down the river Nile watching elephants, hippos, crocodiles and other species in their wild home.
After a week of traveling throughout Uganda I was welcomed by hills of a land full of milk and honey. These are the hills that separate southern part of Uganda from Rwanda – the same hills that filled my dreams half a year before I visited them in reality.
Thanks to hospitality of fathers from Franciscan parish in Rushooka, I was living as a queen compared to the conditions in which most of the villagers live every day.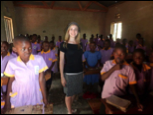 During my stay I visited local primary school. There I observed classrooms where over 60 children learned from a single teacher. I saw how the children are taught discipline, and how they spend long, exhausting days at school. But I was also very touched by how they sing and dance so naturally in their traditions.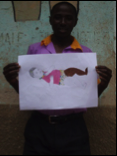 One of the strongest moments that is imprinted in my memory happened when I was teaching. I had to explain to the children how to color with paint and a brush because they had never seen something like that in their life. Big thanks to my family and friends who donated colors, brushes, colored pencils, coloring books and papers.
Jitka Vosmeková